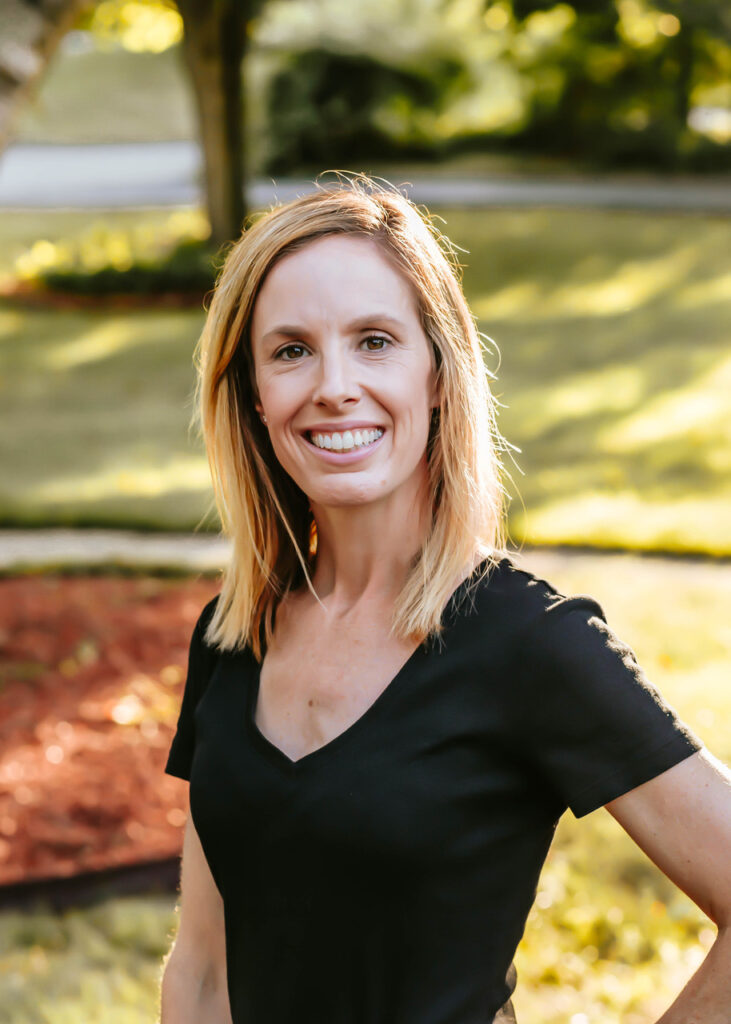 Katie Paul Anderson grew up in Waltham taking dance lessons at the Studio of Creative Movement.  Katie graduated from the University of New Hampshire with a major in Communication and a minor in Dance.
At UNH she was the captain and choreographer of the school's award-winning dance team.  She also earned a post-baccalaureate degree from Bridgewater State University in Dance Education K-12 and taught dance at Bedford High School for 13 years.
At BHS, she developed and implemented the dance curriculum, and choreographed and produced several shows each year. Katie also spent several summers at Middlesex School for Summer Arts as a teacher and the Director of the Dance Department. Additionally, Katie has been involved in instruction and choreography at Waltham High School's "Dance Theatre" and "Senior Revue" for many years.
She has taken several classes and workshops with renowned choreographers and dance teachers over the years in Boston and New York.  Katie has also taught line dance classes for corporate team building exercises, wedding dances, and cardio jazz at Bentley University.
Outside of the Studio, Katie can be found on the sidelines cheering on her busy family at the soccer and baseball fields, gymnastics center, the Boston Marathon route, and all of their other various activities.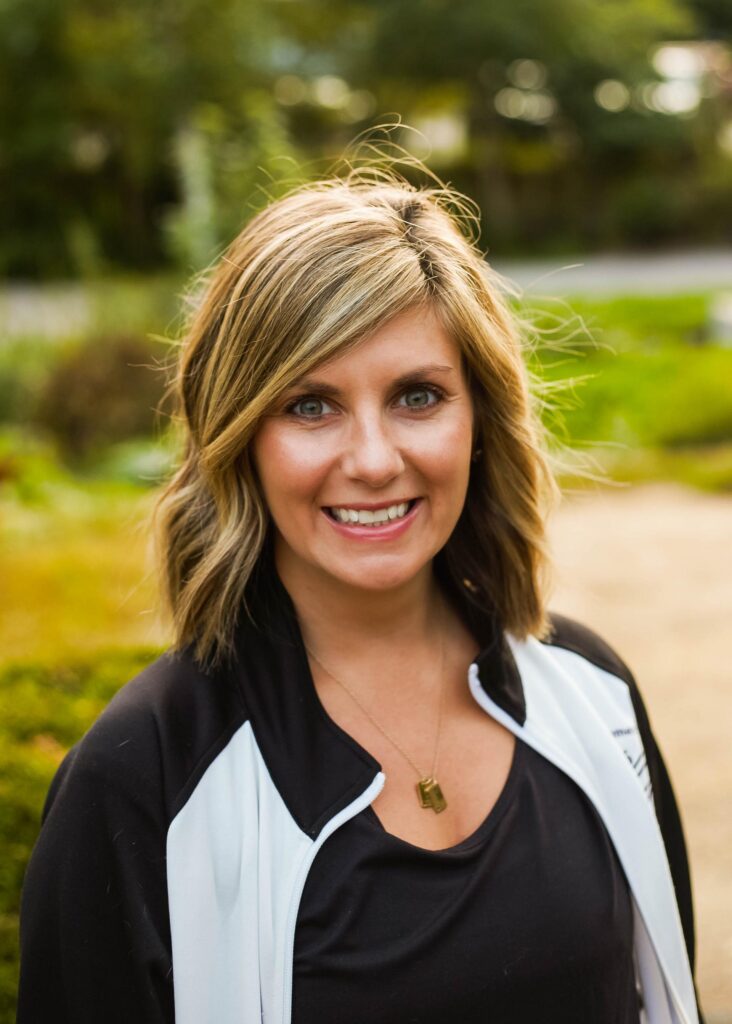 Jesse Bastarache holds a degree in Theatre Education From Emerson College and a Master's degree in Curriculum and Instruction from Western New England University.  She has been teaching in the Waltham Public Schools for the last 15 years, every grade level and almost every school! She spent many years as the McDevitt Middle school as the drama teacher and after school theatre director.
She is currently the Theatre Teacher and one of the Dance Teachers at Waltham High.  She has spent much of the last 20 years producing, directing and choreographing multiple plays and musicals at all levels including Middle School, High school (currently) as well as multi grade summer theatre performances.
Jesse has extensive theatrical and dance experience, training alongside many professional and Broadway dancers, choreographers and directors.    No stranger to Creative Movement, she has been dancing here since she was two years old and teaching Jazz and Tap for the last 13 years.  In the last few years her Creative Movement family has come full circle, with her own two daughters taking the stage!  She adores her students and is so happy to be able to share her love of dance and performing with the children of Waltham!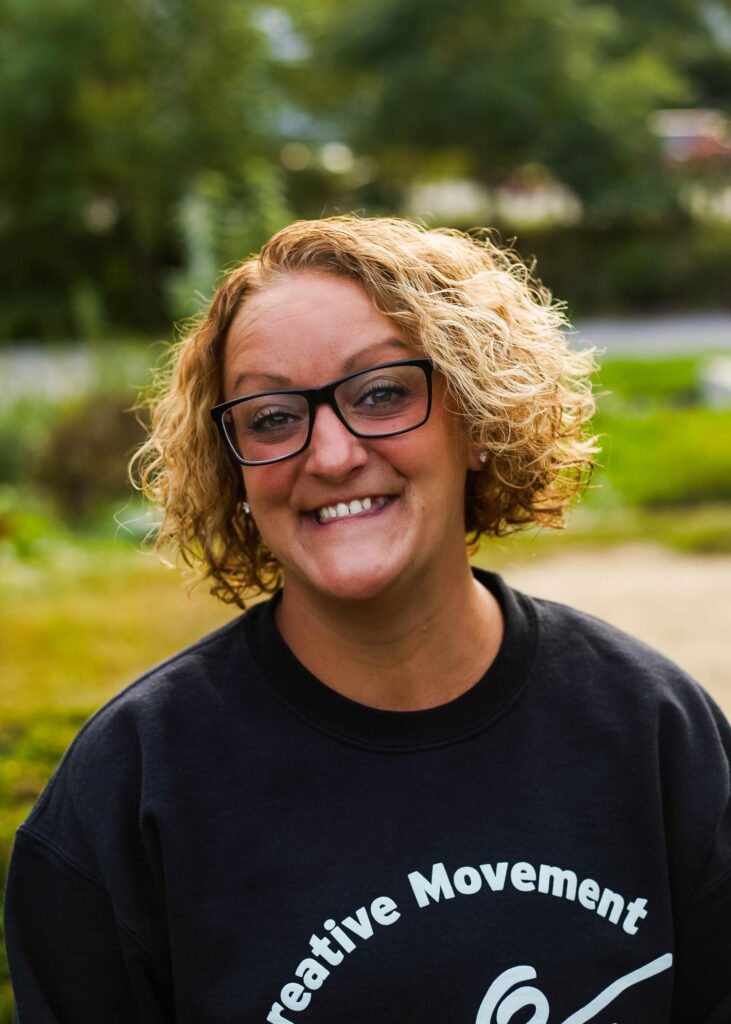 Shannon Orifice earned her Associates Degree in Dance from Dean College and her Bachelors Degree in Dance Arts from the University of Nevada, Las Vegas. She has trained in ballet, jazz, tap, contemporary and hip-hop since she was 3 years old. Shannon has taken many master classes with notable dancers and choreographers, including tap extraordinaire Savion Glover and contemporary legend Mia Michaels.
Shannon started her dance education at the Studio of Creative Movement as a young child and was thrilled to return in the role of teacher.  "Miss Shannon" loves sharing her passion for dance to the many youth and adults in her various classes. She continues to dance in the Studio's upper level classes as well as perform with the Creative Movement Dance Company.  Outside of the Studio, Shannon teaches dance at Bedford High School where she produces and directs their annual Dance Showcase.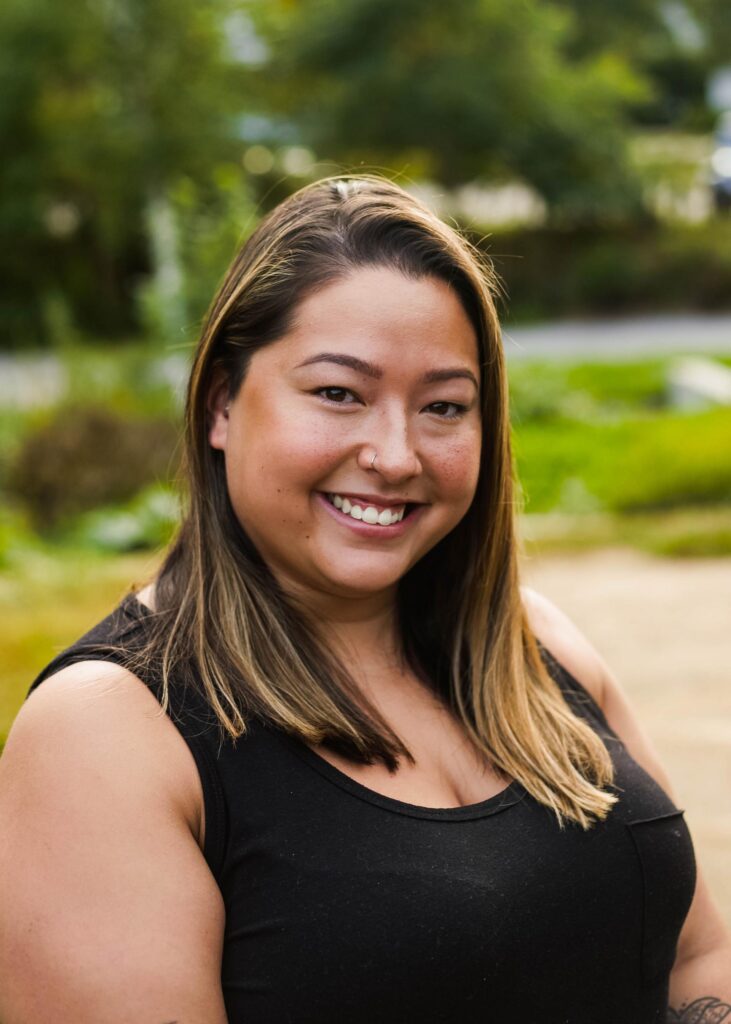 Grace Gehrenbeck-Shim started dancing at age 3, and began dancing at Creative Movement in the second grade. She graduated from Waltham High School in 2010, and went on to study Psychology at Boston University, where she graduated in 2014. She currently works full time for the Boston Public Schools.
She is also the choreographer for both the Kennedy Middle School and McDevitt Middle School's annual musical productions. Grace has experience in teaching at local dance studios as well as various musical theatre groups. During the summer, she is a dance counselor at the Creative Arts at Park summer program. Grace is also a member of the Creative Movement Dance Company and was a member of the award-winning Creative Movement Dance Team. Grace looks forward to sharing her passion for dance with all of her students!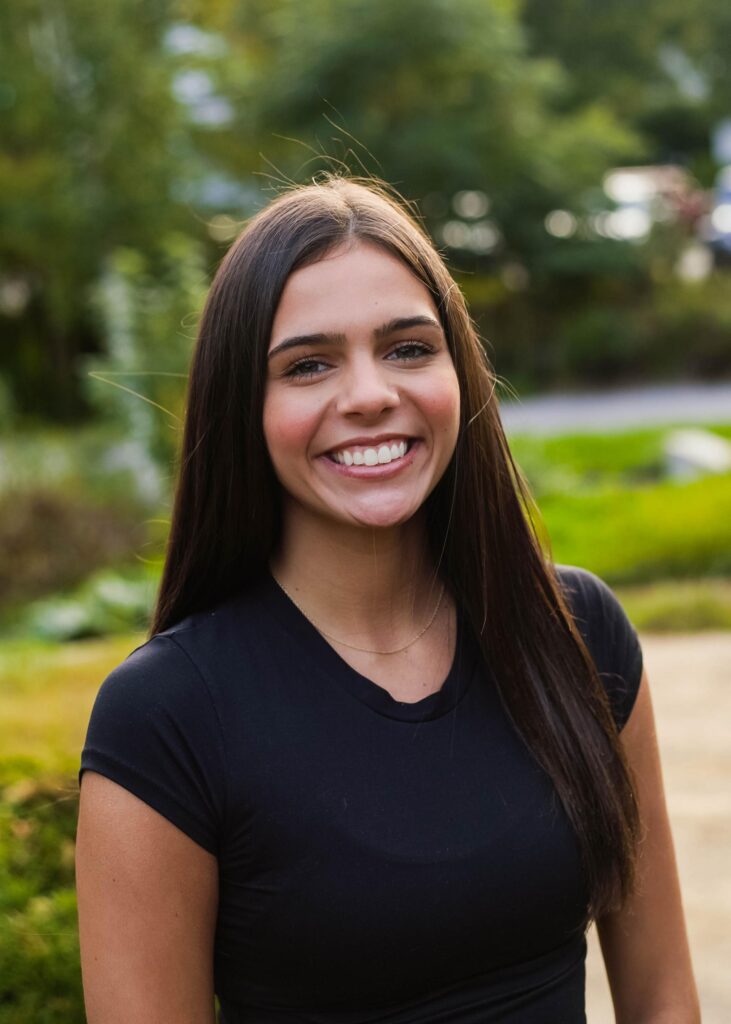 Alexandra Finnell is currently double majoring in Dance and Secondary Education at Bridgewater State University.  Alex inherited a strong passion for dance from her family. Her career path in dance education was inspired by her mother's love and long career in teaching dance. She started her dance career at 3 years old as a student at The Studio of Creative Movement.  Alex studied every genre offered, including performing on the Studio's award-winning hip-hop dance team, Triumph.   
She also danced and served as Dance Captain for several shows at Waltham High School, including "Dance Theatre" and "Senior Revue."  Alex has taught at several cheerleading clinics hosted by Waltham High School and serves as a main instructor for Creative Movement's summer Dance/Arts camp. She believes dance and movement are crucial art forms and can't wait to share them with her students!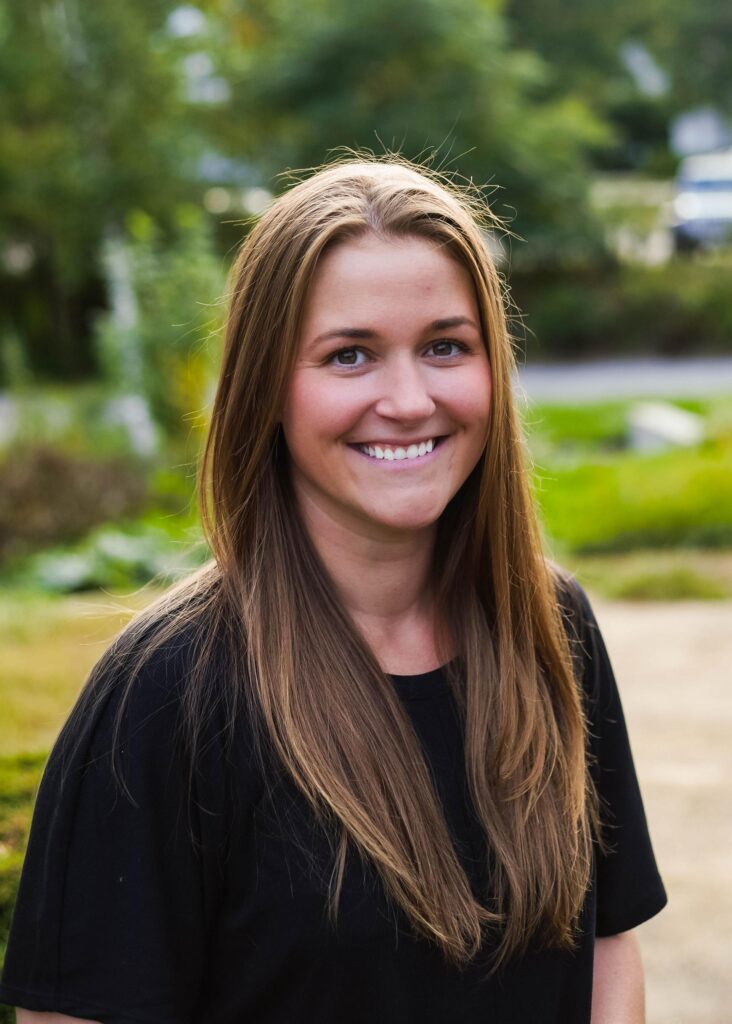 Korinne Robertson is an active choreographer/performer and she shares her passion for dance by teaching a variety of age levels at The Studio of Creative Movement. She also lends her time to several other studios, as well as local and regional theater companies. "Miss Korinne" is a member of the Creative Movement Dance Co. and was accepted into the most competitive, weeklong "pre-Rockette" training program.
As a resident choreographer, Korinne now shares this prestigious training with local dancers through her annual staging of Reagle Music Theatre's beloved, It's ChristmasTime. She has worked beside numerous professional as well as Broadway choreographers and her recent credits include: No, No, Nanette, 42nd Street, A Salute to Rogers and Hammerstein, Mame, La Cage Aux Folles and Hair Spray! Korinne has danced at The Studio of Creative Movement for nearly three decades and volunteers each year to compete in Waltham's very own "Dancing with the Stars".  Korinne is happiest when she is dancing and sharing her passion for performance with her students and colleagues.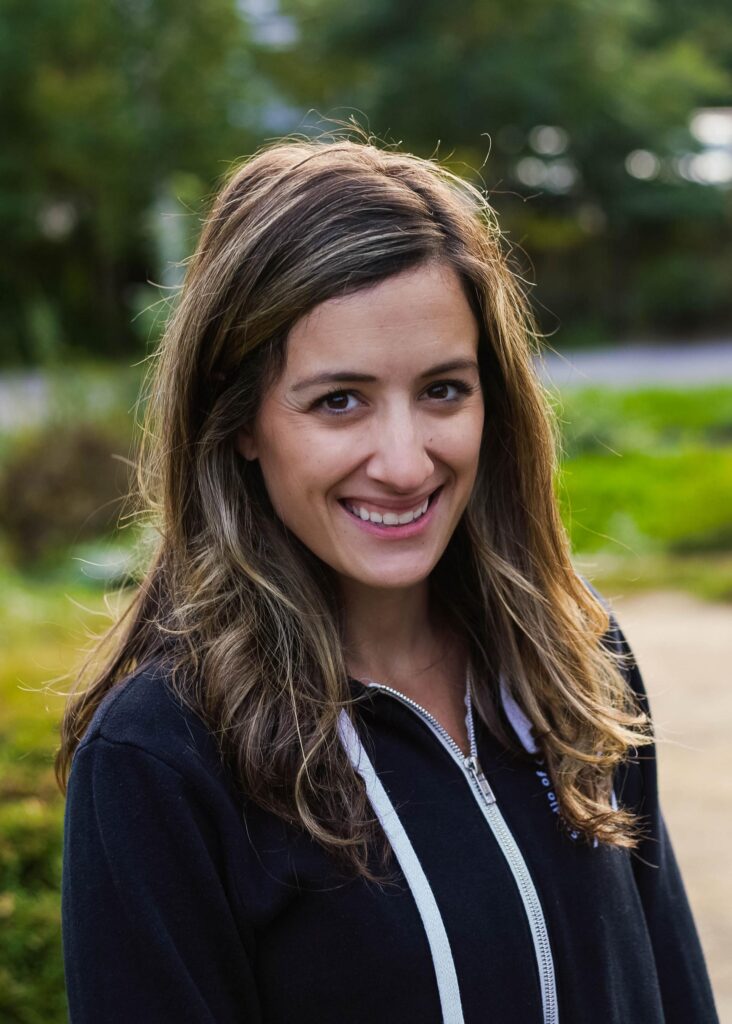 Jaime Douglas started dancing when she was 3 years old and grew up dancing at the Studio of Creative Movement. She continued to pursue her passion for dance at the University of New Hampshire where she received her Masters degree in Occupational Therapy and a minor in Dance. She has studied jazz, tap, hip-hop, contemporary, ballet and aerial dance.
Jaime was a long time member of Creative Movement's dance team "Fire" where she competed at the Dance Worlds two years in a row. She is also a member of Creative Movement's non-profit Dance Company. Jaime was excited to return to the Studio as a teacher to share her love for dance!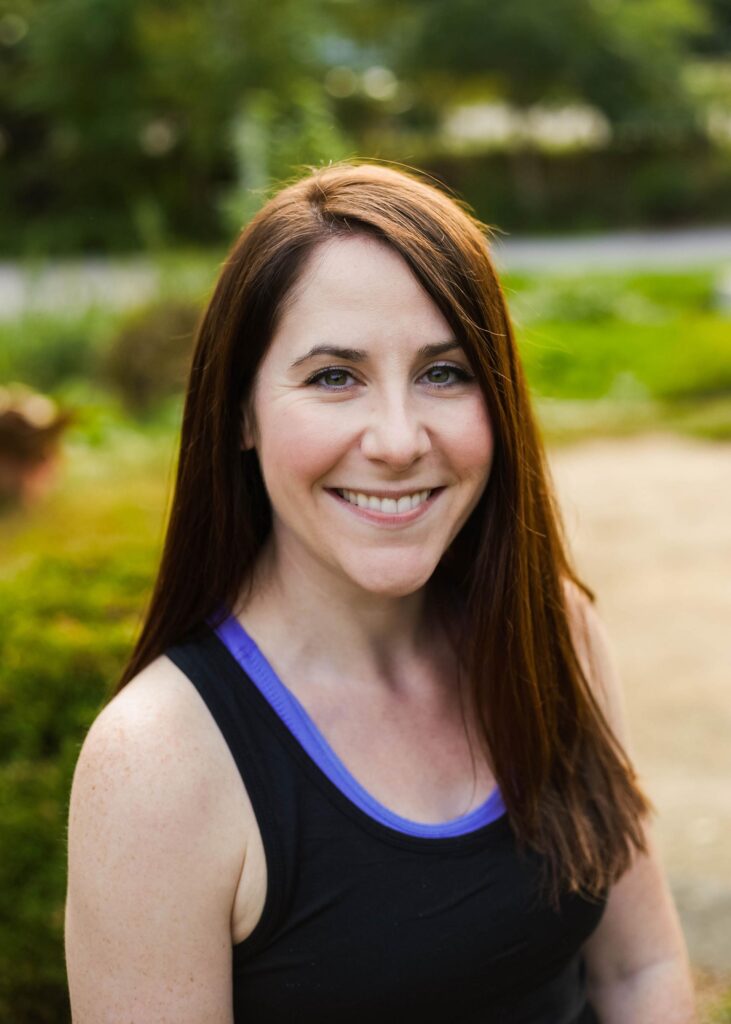 Lindsey Boudrot is a lifelong student of the Studio of Creative Movement who began dancing at the Studio in 1993 and later joined the Studio's non-profit Dance Company. She was also a part of Creative Movement's Open Hip Hop Dance Team, "Fire," winning multiple titles and has performed twice in the Dance Worlds Competition. Lindsey participated for many years as both a dancer and a teacher in the Reagle Player's annual production of "It's Christmas Time."
She has also coached youth football cheerleading as an assistant cheerleading coach for Waltham Pop Warner and Waltham High School. Most recently, Lindsey has provided dance instruction for the "Dancing with the Waltham Stars" fundraiser, which benefits the Waltham Senior Center. In addition to her full-time job as a dental hygienist and her classes at Creative Movement, Lindsey is also a youth dance instructor at Josiah Hayden Recreation Centre in Lexington, MA focusing on tap, jazz and ballet. Lindsey couldn't be happier to be a part of the Studio's creative team and continues to enjoy working with Waltham's talented dancers!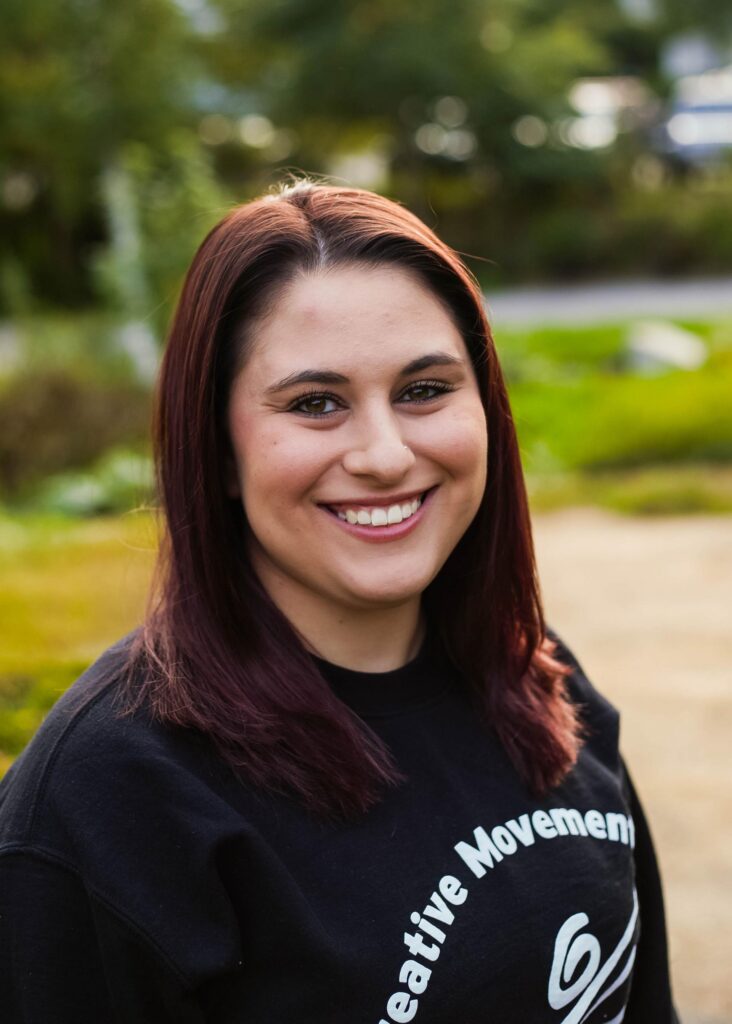 Brittany Salvo was born and raised in Waltham and has been dancing since she was 3 years old. Brittany started dancing at the Studio of Creative Movement in 2001. She became a dance assistant in 2009 and the front desk receptionist in 2010. After taking many advanced level classes, she became a member of the Creative Movement Dance Company in 2014. Brittany is proud to now be on the teaching staff at Creative Movement and enjoys teaching her pre-ballet, tap, ballet, and acrobatics classes.
She is also a lead teacher at Creative Movement's Dance/Arts summer camp. Brittany has previously been a dancer on Creative Movement's award-winning Open Hip Hop Competition Team as well as the Dance Captain for Waltham High School's Dance Theatre. Brittany is currently an instructor and performer for Dancing With the Waltham Stars. Brittany graduated from Regis College with a degree in Health Science and is currently pursuing her graduate degree while also working as a Paraprofessional at Kennedy Middle School. Brittany loves spreading her passion for dance with her young students and is looking forward to another great year at CM!